Get ready for Qearner – Another WRTeam product
With more fun, more advanced security, more advanced design, more lucrative price with the most innovative online trivia quiz where you can participate in live trivia quizzes, battel quizzes & contests + many more which you have to answer correctly to win the cash prize.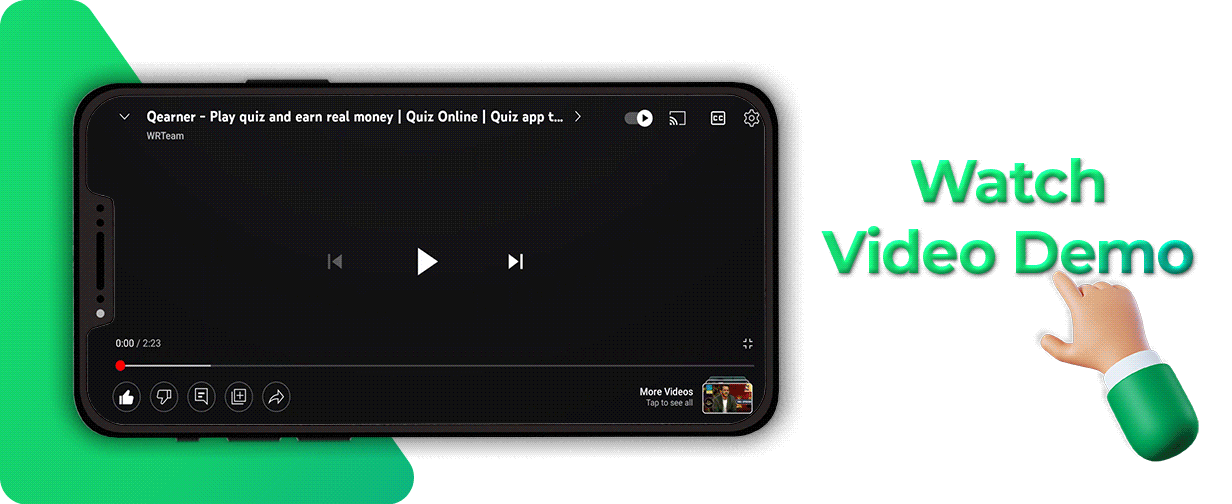 Beautiful & Well Designed Layout
Qearner is made with key principles of a beautiful, effective, and simple-to-use UI design + Lottie animation, shimmer effect & material component theme.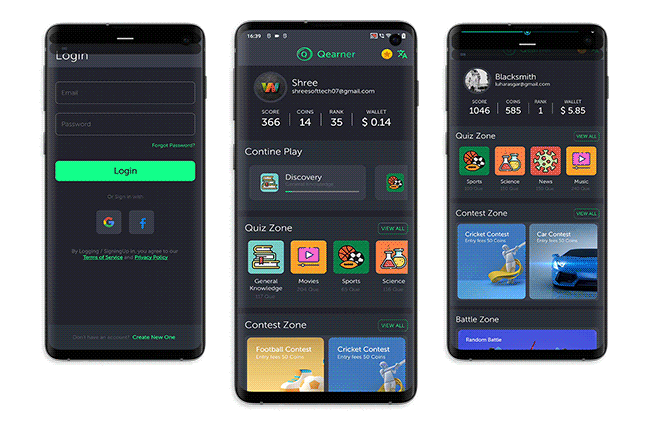 Wallet Feature with Transactions History
The most important part of Earning app is Trust, for that here we have all transitions history of coin or activity by individual users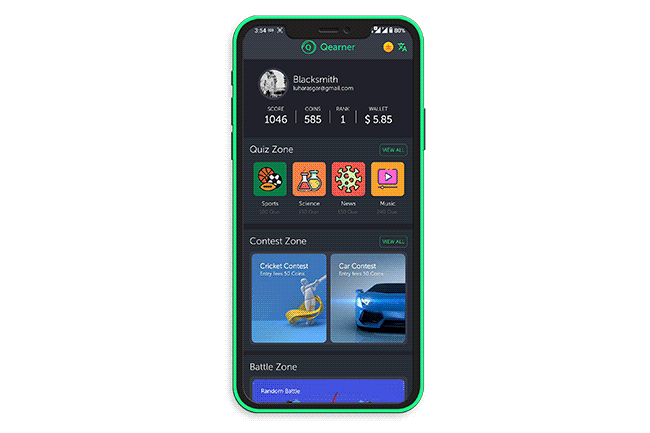 Quiz Features
Pick up taking a quiz where you left off in
howing progress with subcategories about attempted questions
Displaying in-completed quiz list on home page with progress
Quiz result update with the attempted question now you don't have you wait till quiz complete.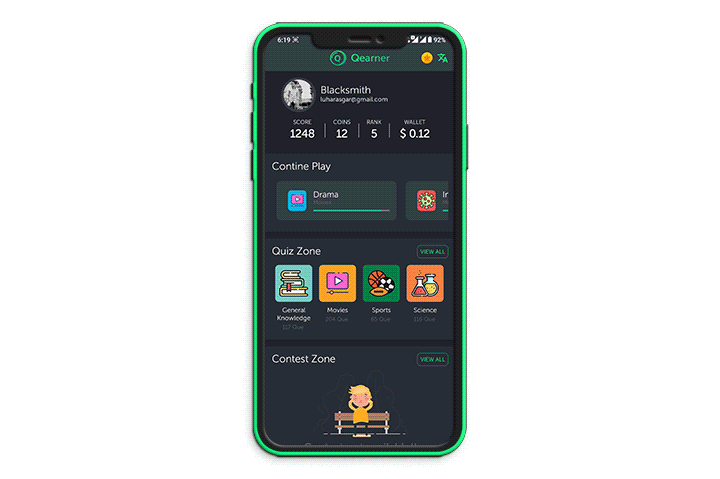 Quiz Zone
The Quiz zone gives you access to all questions, filtered by category and subcategory. This way, you can easily find the questions you need and get started on your quiz right away!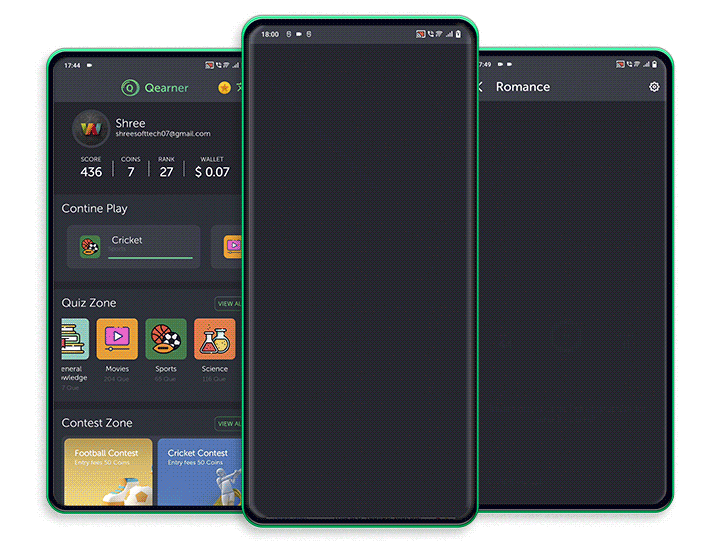 Contest Zone
Users can earn more coins by taking part in quiz contests and answering questions on one or more topics. This is a great way for users to test knowledge and also boost earnings.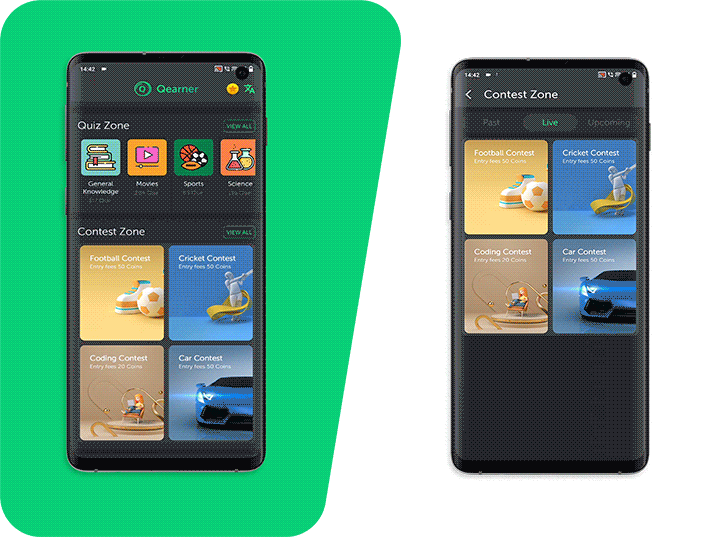 Battle Zone
With Battle Quiz, users can beat opponents and win more coins. These coins can be converted into cash, which allows users to earn money by playing the game.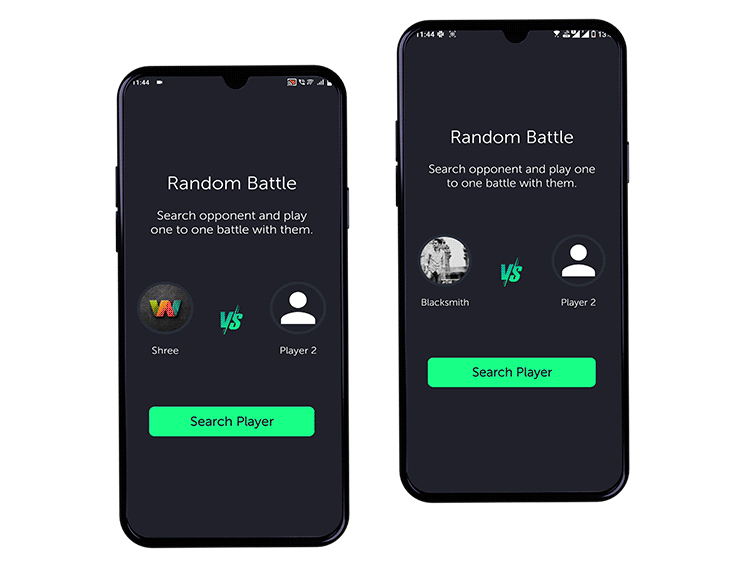 Play Zone
It allows to participants choose any favorite topic to Earn Coins like Daily Quiz, Random Quiz, True / False, or Self-Challenge.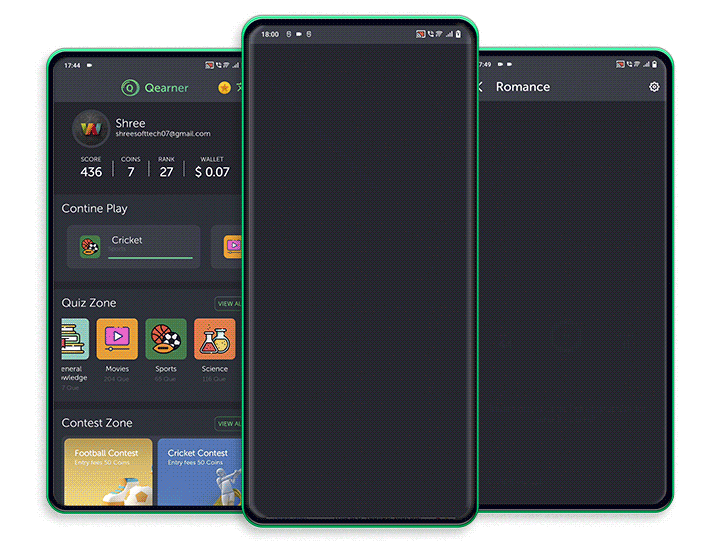 Transaction History
It allows participants to checkout coin Transactions History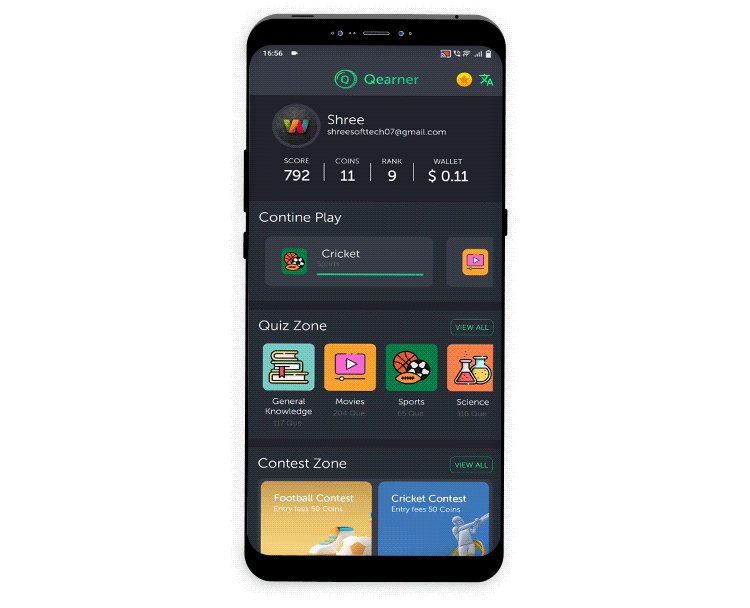 Dashing Leaderboard
Checking the leaderboard is a great way for players to see how they rank and what their score is. This can motivate them to become the top player on the leaderboard.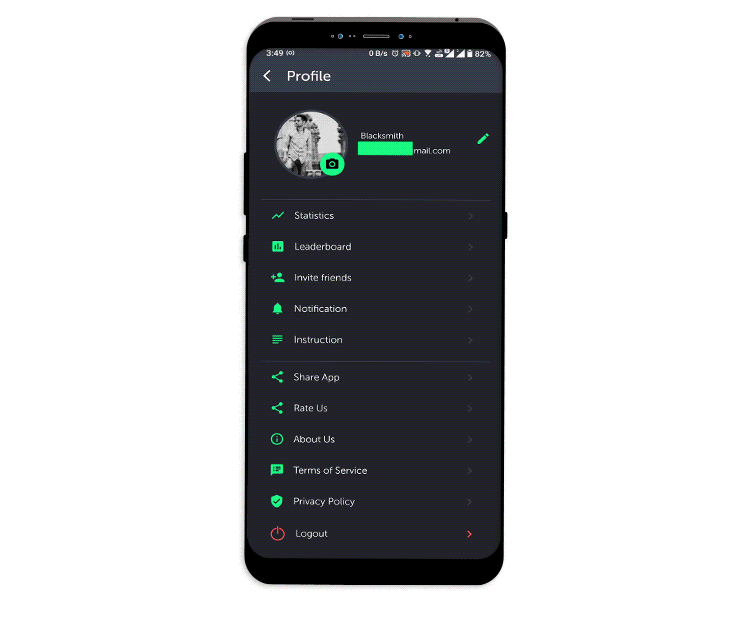 Coin Zone
It allows participants to try their luck with direct coin rewards on a daily basis through quizzes.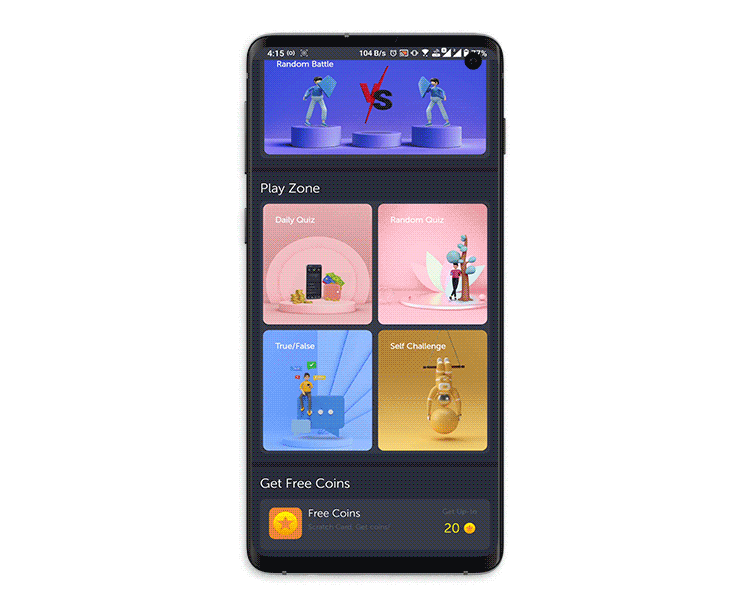 Refer & Earn
The best & free marketing strategy to earn more customers is "Refer & Earn" also rewarding customer is a great way of saying thank you!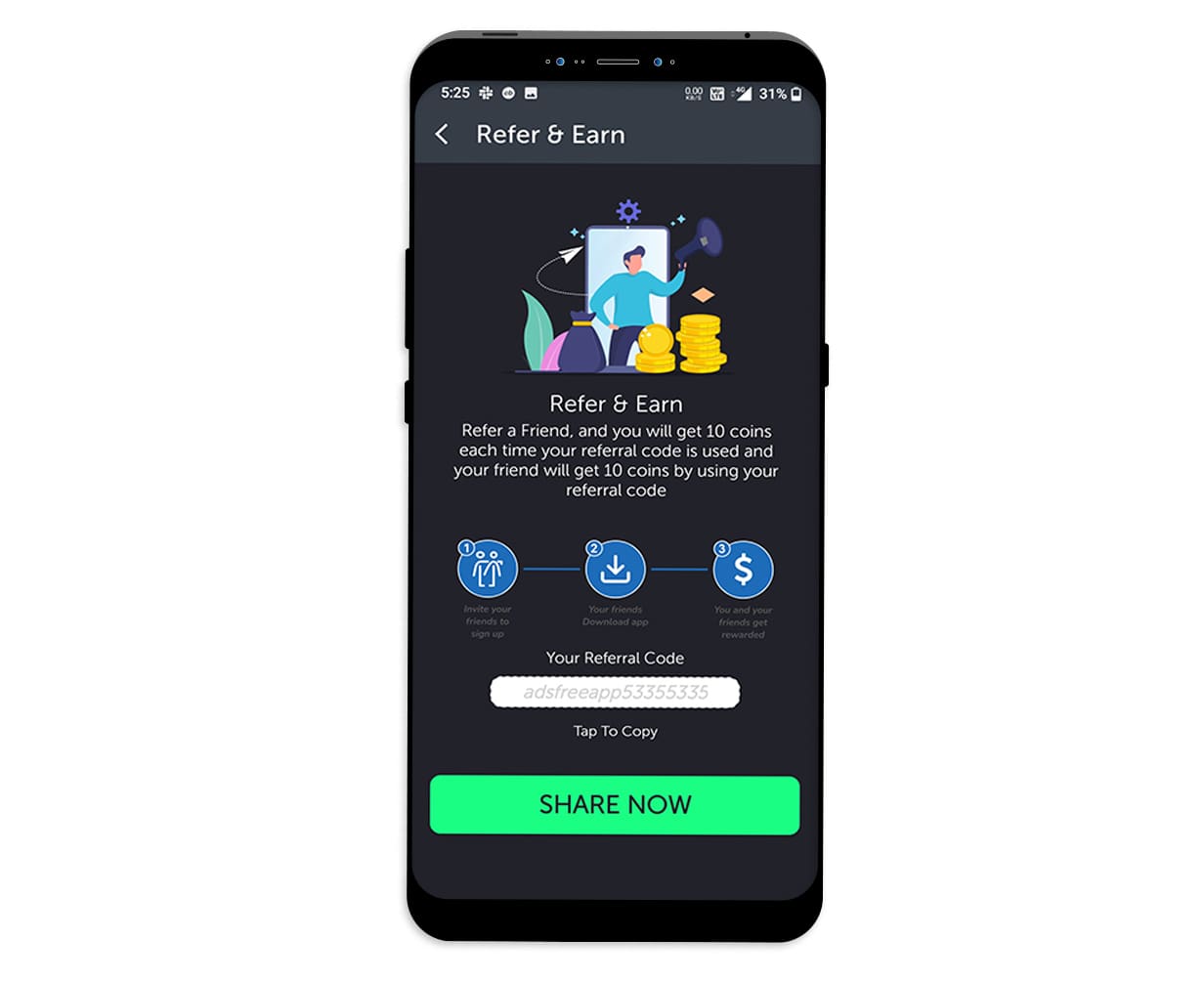 User Statistics
Analytics and usage statistics can provide valuable information about user usage or performance to analyze results.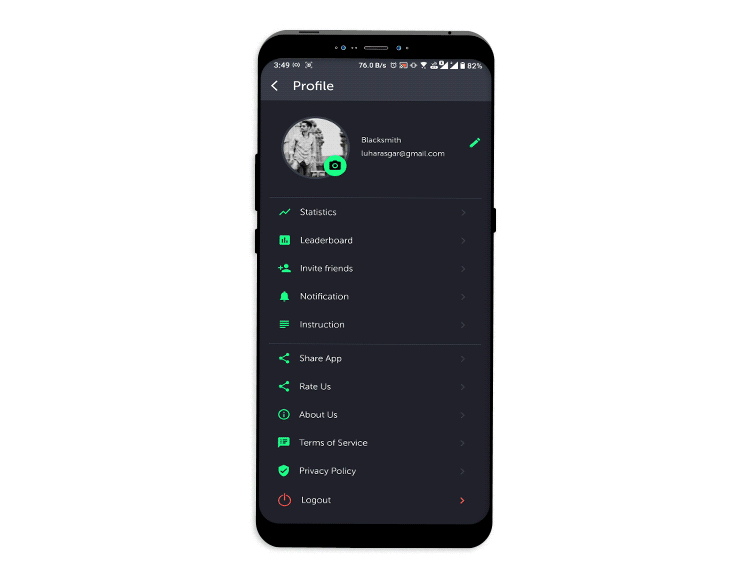 Powerful Admin Panel
To manage all zones questions, user data analysis & facts + many more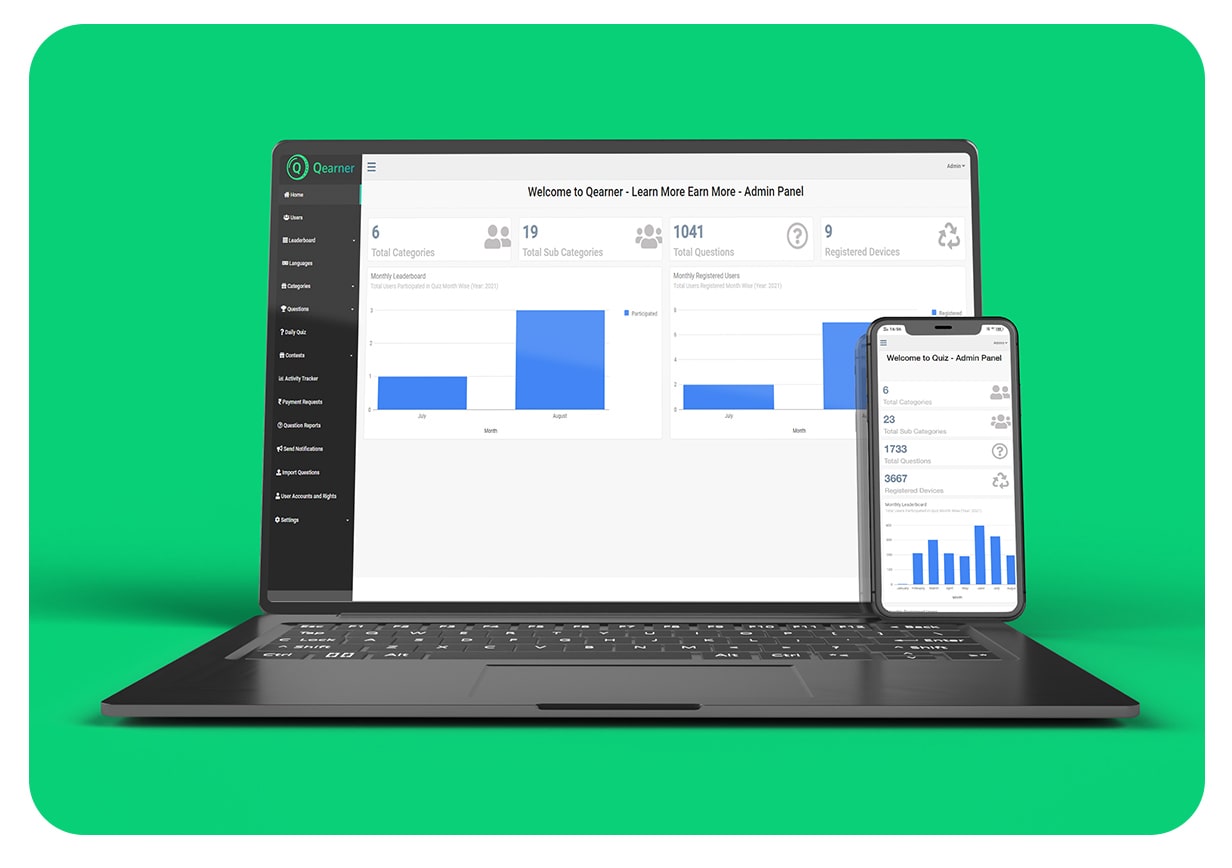 Activity tracker by Users
To watch and track each and every small activity related to earning coins.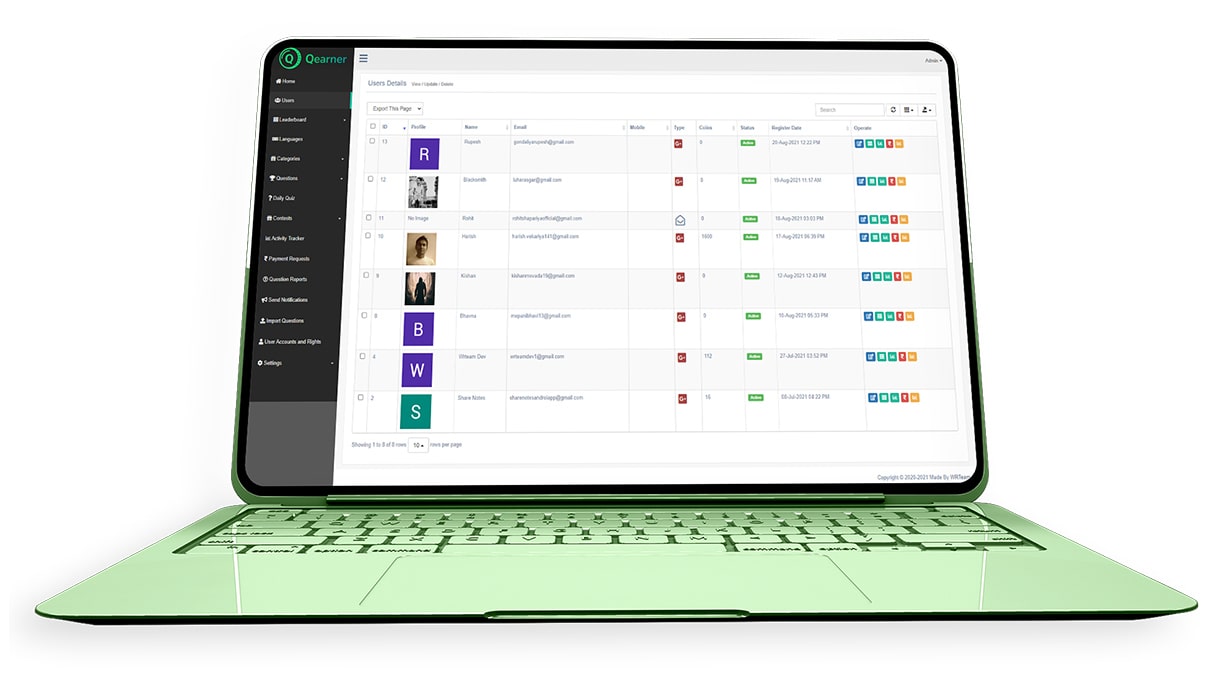 Manage payment Requests
To manage payment requests that are received from the user end with complete, pending, & wrong details status.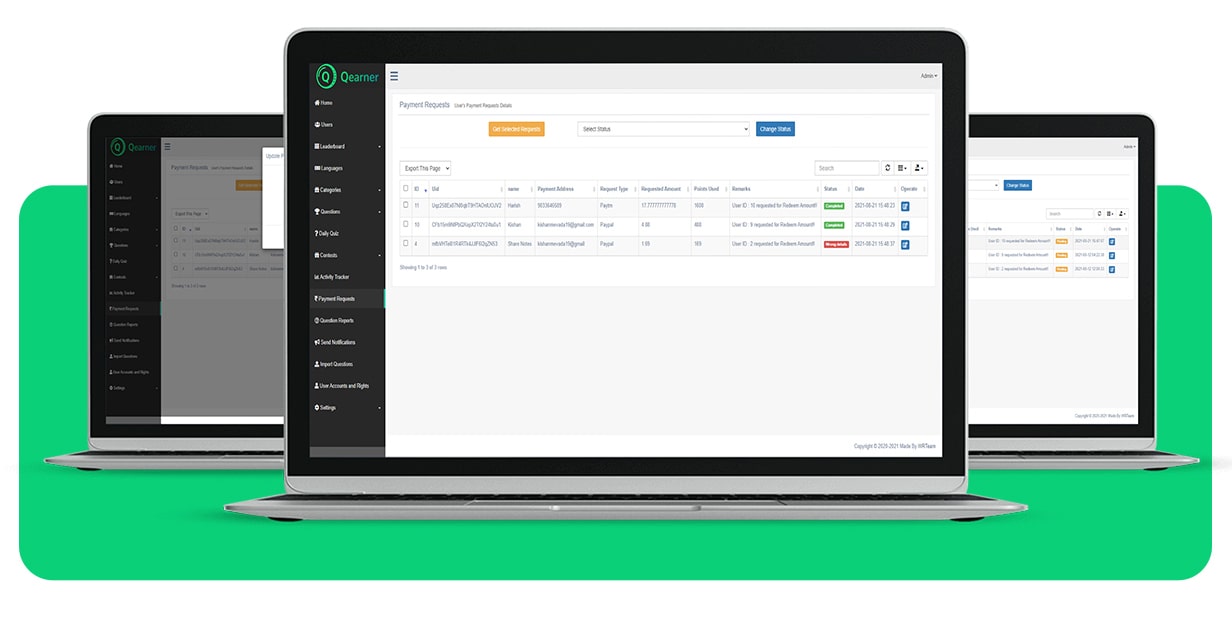 System setting for the app
Admin can control System settings that directly reflect in the application. This includes things like :
1. App Version Control
2. Force Update
3. Maintenance Mode
4. True Answer Display
5. Language Mode
6. Option E Mode
7. Force Update
8. Quiz Control
9. Advertisement Control
6. Option E Mode
7. Force Update
8. Quiz Control
9. Advertisement Control